Books/Graphic Novels


The Spider Garden | The Spider Garden Gallery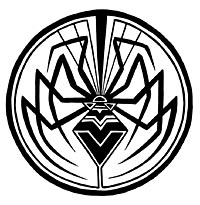 Book One of the Spider Garden series

"The mansion of the androgyne Shaalis rises in uneartthly silence. In the surrounding garden, Hir human pets roam with Hir intelligent machines. Within, where leather concubines wait to serve Hir every whim, Shaalis walks the twilight halls - a capricious and erotic ghost."

Offered up as payment for a gambling debt, the voluptuous courtesan Sasaya enters the service of Shaalis the Sacred Androgyne, Mastress of the Spider Garden. In the first half of this introductory tale "Hermetic", Sasaya must survive the attentions of her multi-sexed Mastress, as well as rigorous training at the hands of Shaalis' cruel castellana Natsu and ravishment by Tengu beast-men ... and then there's the little matter of an assassination plot involving her former master ...

Years later, Sasaya has risen to the rank of castellana, second only to Shaalis in the Garden's hierarchy - but the arrival of Squamata Serpentine, snake-tongued leader of the Water Serpent Clan, brings complications. Squamata has come for a rendevous with Shaalis, the lover of her past, and for a taste of the Garden's luscious new castellana. Can Sasaya find a way to escape Squamata's lustful clutches while obeying the wishes of the Sacred Androgyne?

The Spider Garden also contains eight page gallery section that reproduces many early character designs as well as panels from the originally self-published portfolio Shunga.

THE SPIDER GARDEN (1995/NBM) 96 B&W pages - color cover with foil-stamped lettering - trade pb - 11.5" x 8" - $12.95

SORRY! THIS BOOK IS CURRENTLY SOLD OUT. PLEASE CHECK BACK FOR FUTURE AVAILABILITY.