Books/Graphic Novels


Hydrophidian | Hydrophidian Gallery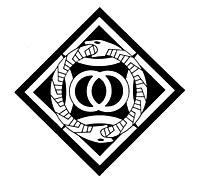 Book Two of the Spider Garden series

Things haven't been going well for the Magnate Verio. Disgraced and exiled since his failed assassination attempt on the Sacred Androgyne, Sasaya's former master has been taken in by the incestuous Serpentine Sisters Squamata and Lichurna. Months have gone by since Squamata's departure for the Spider Garden and Verio waits for her to return with news of Sasaya, spending his days pursuing latex naiads through the depths of the Sisters' aquatic palace Hydrophidian.

Just when Verio is about to give up hope, Squamata makes her dramatic return to Hydrophidian with Arha - a beautiful concubine she has kidnapped from the Spider Garden. With the help of Gion, their horse-like Tengu slave, Lichurna and Squamata interrogate the helpless girl forcing her to reveal Sasaya's fate as well as Verio's humiliating punishment at the hands of the Sacred Androgyne and her Tengu allies.

Hydrophidian also includes a six page portfolio of character illustrations featuring a portrait series of Sasaya as a latex concubine and demonstrating her skills with two massively endowed Tengu guests.

Hydrophidian (1996/NBM) 64 B&W pages - color cover with foil-stamped lettering - trade paperback - 11.5" x 8" - $10.95

HYDROPHIDIAN is now available directly from me. To place orders, please contact me at my Earthlink address below.